Rent the JLG SkyGlazier Boom Lift for Efficient Window Glazing Projects
Looking for a reliable solution for your window glazing projects? Look no further than Yancey's JLG SkyGlazier Boom Lift Rental Package! JLG proudly introduces the industry's first and only factory-approved glass and panel tray designed specifically for window glazing applications. With our top-of-the-line equipment, you can enhance productivity, protect your materials, and ensure a safe working environment.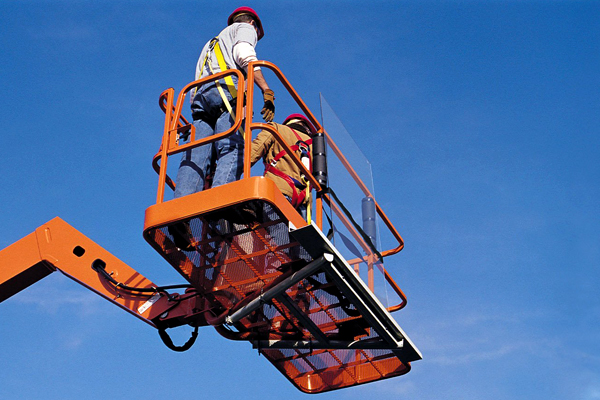 The Ultimate Boom Lift Package for Window Glazing Projects
Our JLG SkyGlazier Boom Lift Package offers a range of features tailored to meet your window glazing needs:
Foam-Padded Railing with Rubber-Coated Tray: Say goodbye to worries about panel damage during transportation. Our boom lift package includes a foam-padded railing with a rubber-coated tray that provides extra protection for your delicate window glazing materials.
Side-Entry Platform: Loading materials onto the platform becomes a breeze with our side-entry design. Save time and effort, allowing your team to focus on the crucial task of window glazing.
Integrated with Boom Lift Rental: You don't need to worry about sourcing separate equipment for your window glazing project. Our JLG SkyGlazier Boom Lift Package is fully integrated with our boom lift rental service, providing you with a seamless and convenient solution.
Manufacturer Approved for Enhanced Safety: Your safety is our priority. The JLG SkyGlazier Boom Lift Package is manufacturer-approved by JLG, meeting all safety standards, and adhering to industry regulations. Rest assured, you can work at heights with confidence.
Why Choose JLG SkyGlazier for Your Window Glazing Boom Lift Rental Needs
Specialized Equipment: Our glass and panel tray are specifically designed for window glazing projects, ensuring maximum efficiency and material protection.
Trusted by Professionals: JLG is a well-known and trusted name in the aerial lift industry. Our equipment is widely used by professionals for various construction and maintenance projects.
Improved Productivity: By optimizing the loading and transportation process, our boom lift package allows your team to work more efficiently, saving time and resources.
Material Protection: Delicate window glazing materials require special care, and our foam-padded railing and rubber-coated tray ensure they arrive at the worksite in perfect condition.
Enhanced Safety: With JLG's manufacturer-approved equipment, you can focus on your work without compromising on safety standards.
Rent the JLG SkyGlazier Boom Lift Today
Don't miss out on the opportunity to elevate your window glazing projects with our top-notch equipment. Contact Yancey today to inquire about our JLG SkyGlazier Boom Lift Package and take the first step towards a successful and safe window glazing venture.