Aerial Equipment Rentals for Entertainment & Film in Georgia
We understand that in the world of lights, cameras, and action, having the right equipment is crucial to bring your vision to life. That's why we offer a wide range of aerial equipment rentals, including straight boom lifts, articulated boom lifts, scissor lifts, and toucan mast boom lifts, to help you reach new heights in your production.
Have questions about how to rent aerial equipment? Contact Yancey for more information and expert advice.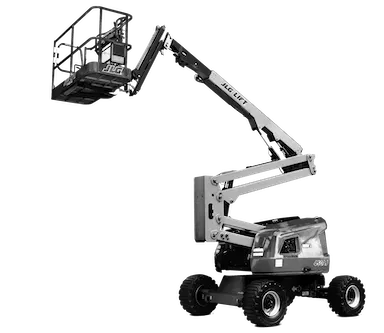 Why Choose Yancey for Your Entertainment and Film Production?
Extensive Equipment Selection: At Yancey, we have an extensive fleet of aerial equipment specially curated for the entertainment and film industry. Our straight boom lifts, articulated boom lifts, scissor lifts, and toucan mast boom lifts are meticulously maintained and equipped with the latest technology to ensure safety and efficiency.
Industry Expertise: With years of experience serving the entertainment and film sector in Georgia, our team understands the unique demands of your industry. We offer expert advice and guidance to help you choose the right equipment for your specific project.
Reliability: Your production schedule is our priority. We offer reliable equipment that is regularly inspected and maintained to minimize downtime and keep your project on track.
Competitive Pricing: We believe in offering value for your money. Our competitive rental rates make it cost-effective to access top-tier aerial equipment for your production needs.
Our Aerial Equipment Rentals:
Straight Boom Lifts:
Ideal for reaching high or difficult-to-access locations.
Smooth maneuverability for precise shots.
Available in various heights to suit your requirements.
Articulated Boom Lifts:
Flexible and versatile equipment with multiple articulating joints.
Perfect for getting around obstacles and capturing unique angles.
Reach high, tight, or awkward spaces with ease.
Scissor Lifts:
Stable and spacious platforms for crew and equipment.
Suitable for indoor and outdoor shoots.
Offers working heights that meet your specific needs.
Toucan Mast Boom Lifts:
Compact and versatile for working in confined spaces.
Reach both up and over obstacles, making it perfect for set design and lighting placement.
Easy to transport to different locations within your production site.
Why Material Handling Matters in Entertainment and Film
Efficient material handling is the backbone of any successful production in the entertainment and film industry. Whether you're setting up stages, moving heavy equipment, or ensuring the safety of your crew, having the right material handling equipment is crucial.
Contact Yancey Today
Contact Yancey Rentals today to inquire about our aerial equipment rentals for the entertainment and film industry in Georgia. Our friendly and knowledgeable team is here to assist you in choosing the perfect equipment for your project.