We Proudly Supply Products Made in Georgia
Yancey and our manufacturer partners have a significant investment and footprint across our state and are proud to call Georgia our home. Yancey operates a total of 37 facilities located in 21 Georgia cities serving our broad and varied customer base. These facilities provide sales, rental, parts and service for construction equipment, jobsite tools, power generation equipment trucks and busses. And our Yancey Engineered Solutions facility in Griffin, GA designs and manufactures custom sound-attenuated enclosures for electric power gensets.
Caterpillar Inc. operates 5 facilities located in Georgia; Athens (Cat Building Construction Products), Griffin (Cat engines), Griffin (Perkins engines), Alpharetta (Cat Power generator components) and Atlanta (Cat parts distribution).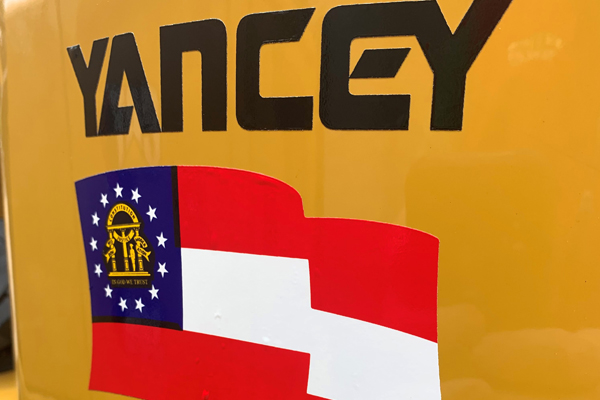 Blue Bird Bus calls Fort Valley home for their world-wide corporate offices and manufacturing facilities. Blue Bird has been based in Fort Valley since building its first dedicated bus facility in 1935, and they now ship school buses to more than 60 countries around the world from their Peach County facilities.
The Weiler Forestry manufacturing plant and warehouse are located in LaGrange, Georgia. Founded in 2000, Weiler is a cutting-edge manufacturer with 400,000 square feet of manufacturing space in LaGrange. The facility is equipped with machining tools, welding, powder and wet paint and assembly and a demonstration area. Their purpose-built forestry product line consists of Wheel Skidders, Track Feller Bunchers, Wheel Feller Bunchers, and Knuckleboom Loaders.