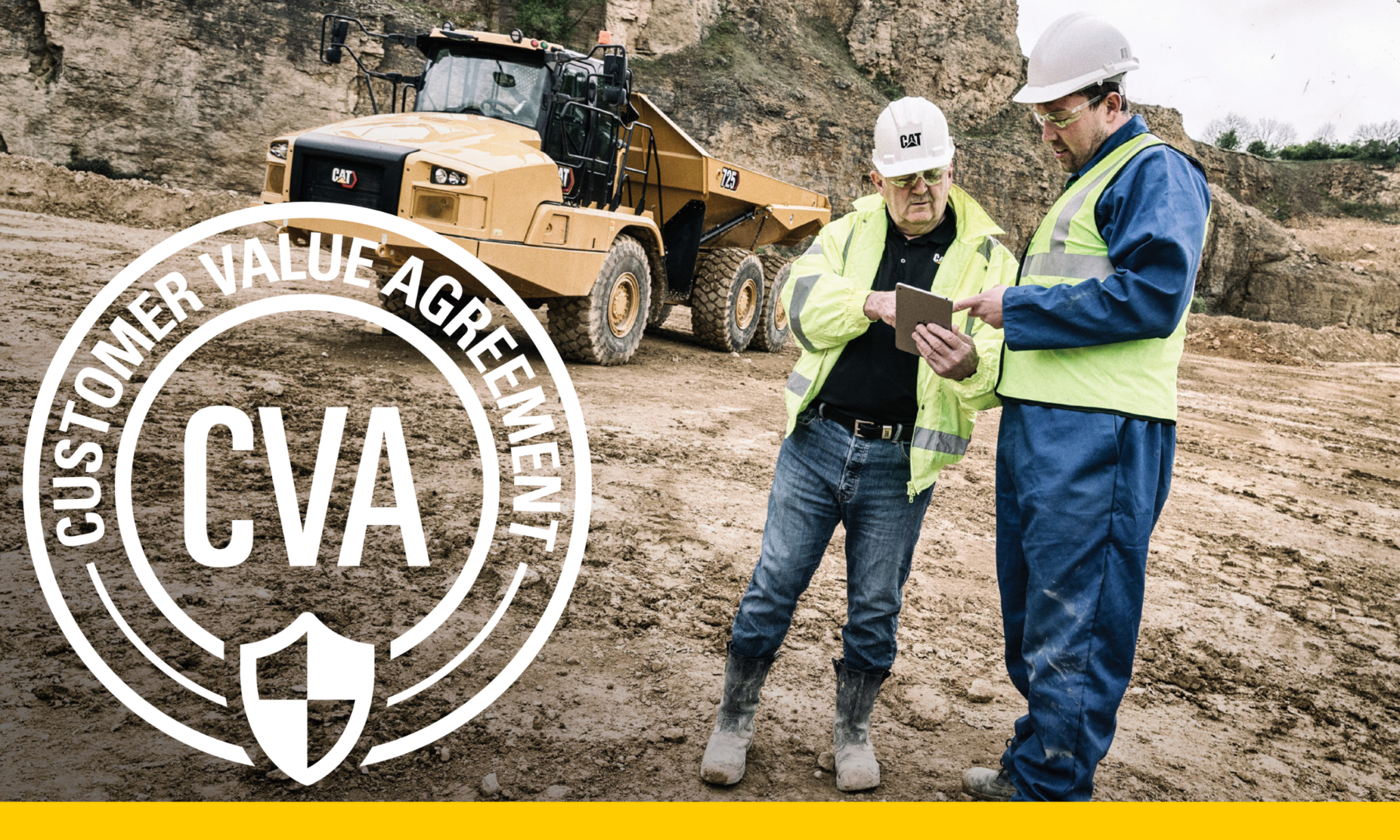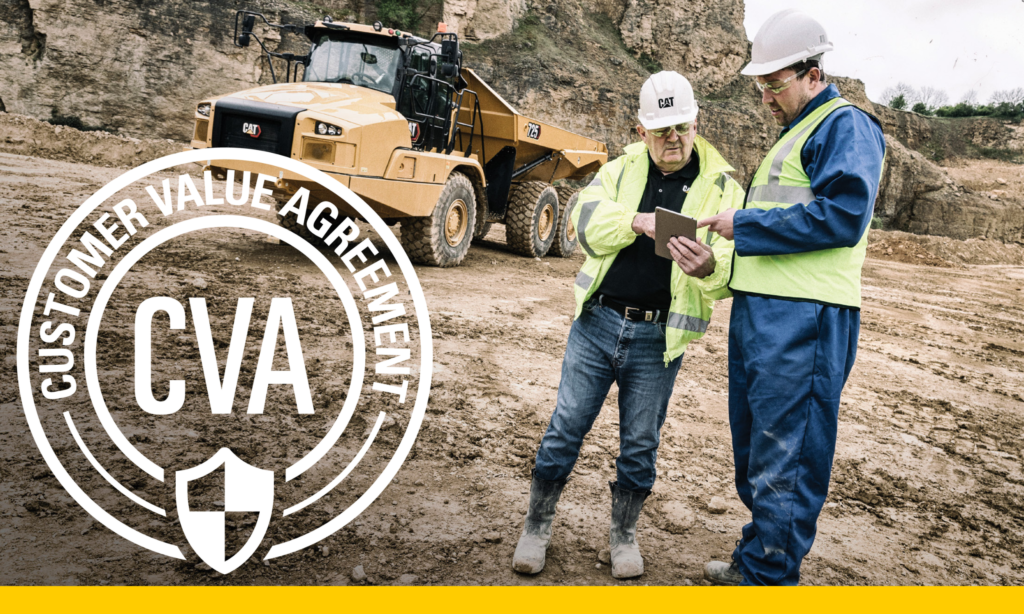 WHAT IS A CVA?
YOUR CUSTOMER VALUE AGREEMENT.
Customer Value Agreements (CVAs) are easy ownership plans fit to your business needs in order to extend equipment life and maximize your investment. Whatever your industry, whatever your Cat product — keeping it in excellent condition means more production and lower costs. That's a CVA.
WHAT COMES IN A CVA?
Each CVA offers different elements depending on the industry and Cat product. But for any CVA, you can expect these four areas of ownership value.
HASSLE-FREE OWNERSHIP
CVAs bring together dealer advice, easy parts acquisition, plus options for flexible payment terms.
HASSLE-FREE MAINTENANCE
Getting the right Genuine Cat Parts delivered to the right place at the right time makes it easier for maintenance to get done. Service options are flexible to meet your needs.
SECURITY OF EXPERT DEALER SUPPORT
Cat CVAs are customized plans that offer troubleshooting, diagnostics and repairs with Genuine Cat Parts. If you need trained technician assistance, there are options for that too!
PEACE OF MIND FROM EQUIPMENT HEALTH MANAGEMENT
You get easy access to monitoring tools with a Cat CVA. Digital tools give you the ability to access important operating parameters for your business anywhere you have an internet connection.
---
Another Reason CVAs are a No-Brainer
OUR SERVICES COMMITMENT MEANS PARTS AND TECHNICIAN AVAILABILITY
Parts when promised — or we pay. As part of our Services Commitment in a CVA, your maintenance and common repair parts will be available when you need them. If they're not, we'll help cover costs by giving you a Cat Prepaid Credit for the value of the late part up to $1,000*. Plus, we offer a 2-day technician response time to fix unplanned repairs, so you can get back to earning. Click the button below to see how it works or watch the video to learn more.
---
THE DETAILS
There are no requirements to enroll in a CVA. All costs are based on an individual assessment of your equipment history and forecasted needs – resulting in a flat monthly fee.
Customer Value Agreements typically contain one or more of the following services:
Inspections
Maintenance
Repair
Parts
Advanced Diagnostics
Fleet Planning Intelligence
Division of Labor
And More