Designed to be fair
Yancey Bros. Co has a liberal return policy that is designed to be fair to both the customer and Yancey Bros. Co.
Yancey Bros. Co. continuously strives to provide product support which we feel is second to none in the industry. We ask our valued customers for their cooperation in proper preparation in ordering parts. This will not only minimize returns but will allow us to serve you quicker with added savings.
ONLINE ORDERS
Returns must be initiated in store.
All shipping charges and expediting fees incurred are not refundable.
Upon the receipt of parts in their original packaging and condition, accounts are typically credited back within 5 business days.
NEW CAT PARTS – STOCKED AT YANCEY BROS. CO.
Returned within 30 days with invoice: Full Credit.
After 30 days within one year with invoice: 15% Restock Charge.
Returned without invoice/packing list: 20% Restock Charge.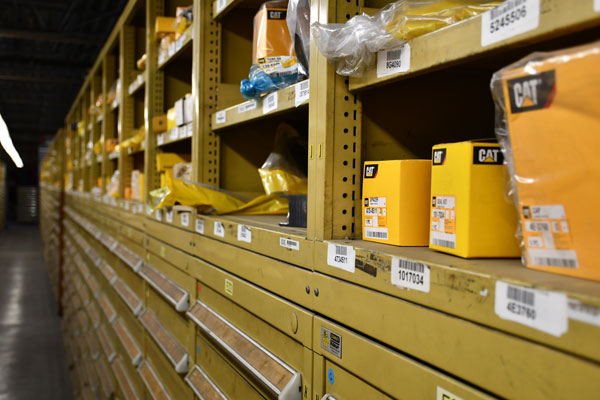 NEW CAT PARTS – NON-STOCKED AT YANCEY BROS. CO.
All Cat parts not stocked at Yancey, if returned within 30 days and with an invoice, less any freight or expediting charges: 15% Restock Charge. Parts with an asterisk (*) in the NR column of the packing list have been deemed non-returnable by Caterpillar and are not acceptable for credit.
NON-CATERPILLAR PARTS
Returned within 30 days with invoice-stocked: Full Credit.
Returned with or without invoice non-stocked-Credit issued only if the return is pre-authorized by the supplier, less any freight or restocking charges incurred.
THE FOLLOWING PARTS ARE NON-RETURNABLE
Any parts that have been installed, cut to length, or modified to specifications.
Gasket kits or groups that have been opened.
All bearings removed from protective wrappings or not in the original package.
Hydraulic tubes/hoses with protective ends removed.
USED PARTS
All used parts are non-returnable.
Used Parts carry no warranty.
All Yancey Exchange or Caterpillar Remanufactured cores must be returned within 14 days of purchase, with no additional wear, to be issued credit.