power where you need it.
Cat® Performance Hammers
Cat® Hammers make short work of your demolition, construction, and quarry needs. Combine the simple, lightweight design of the Performance Hammer series with the reliability, durability, and value you expect from Cat products. The result is a low cost per hour solution providing the consistent power and performance you need.
WHAT ARE THE BENEFITS?
Hammer hits with consistent power, delivering constant production.
Operation cycle is more efficient – less waste in internal heat, more power delivered to the tool.
Piston and tool are matched in diameter and mass, greatly increasing efficiency in power transmission.
Blow frequency, hydraulic pressure, and impact energy have been tuned to produce the highest possible work rates on Cat machines.
H190 S and H215 S hammers can be switched between blow frequency and power to best suit different applications.
Auto shutoff prevents blank firing, the leading cause of userinduced damage to hammers.
On a Next Gen Cat Excavator, hammers are protected by Auto Stop, preventing damage from hammering too long in one spot.
This feature helps prevent damage to your machine and premature damage to your hammer, even with inexperienced operators.
Performance Hammers lead in both operator comfort and machine protection. The buffering system qualitatively dampens vibration to the machine due to proprietary buffering material.
Can be configured for joystick or foot pedal control to suit your operating preference.
No need for constant checking of the gas charge. Design keeps gas pressure steady through the duration of the annual service interval.
All daily checks and routine service can be performed with the hammer attached to the machine.
Spend more time working and less time on service. Greasing can be performed quickly from one standing-height grease point.
Service the lower bushing in the field using simple hand tools.
Lower bushing is rotatable – more service life lowers parts cost.
On-board autolube provides continual greasing as the hammer runs, protecting your investment.
Autolube is standard for H190 S and H215 S; optional on smaller models.
Available for extreme environments, the optional wear package protects the hammer housing from damage.
All models include Product Link™ technology standard, enabling locating the hammer via the Cat App on your phone.
Paired with a Next Gen excavator, the hammer is automatically recognized and prompts the operator to select the correct tool program.
Cat hammer dimensions are included in Cat E-Fence technology – protects the cab and keeps the hammer in safe areas on the jobsite.
Hammer pressure and flow controls can be monitored and configured via the in-cab monitor – manually or automatically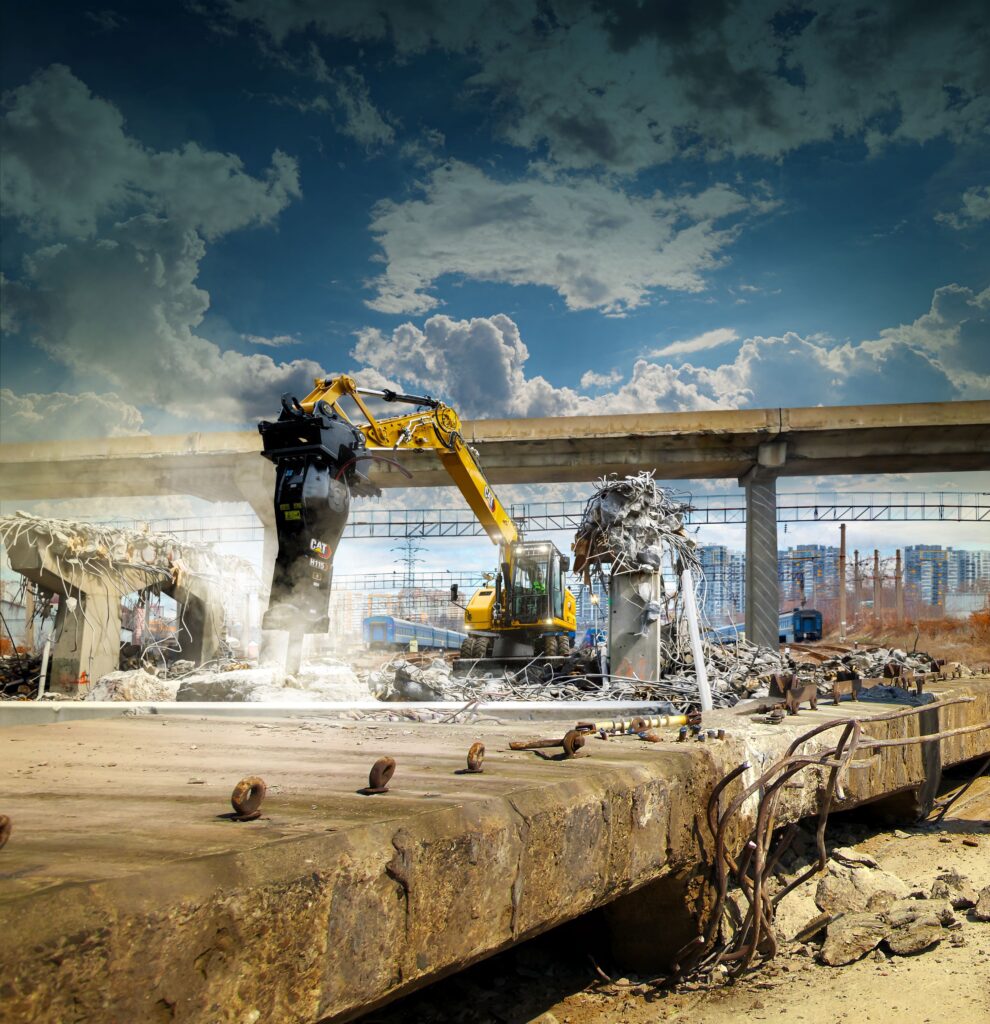 ©2023 Caterpillar. All Rights Reserved. CAT, CATERPILLAR, LET'S DO THE WORK, their respective logos, "Caterpillar Corporate Yellow," the "Power Edge" and Cat "Modern Hex" trade dress, as well as corporate and product identity used herein, are trademarks of Caterpillar and may not be used without permission. **Offer valid through December 31, 2023. Financing is subject to credit approval for customers who qualify through Cat Financial. Not all buyers will qualify. Offer subject to change without prior notice. Additional terms and conditions may apply.