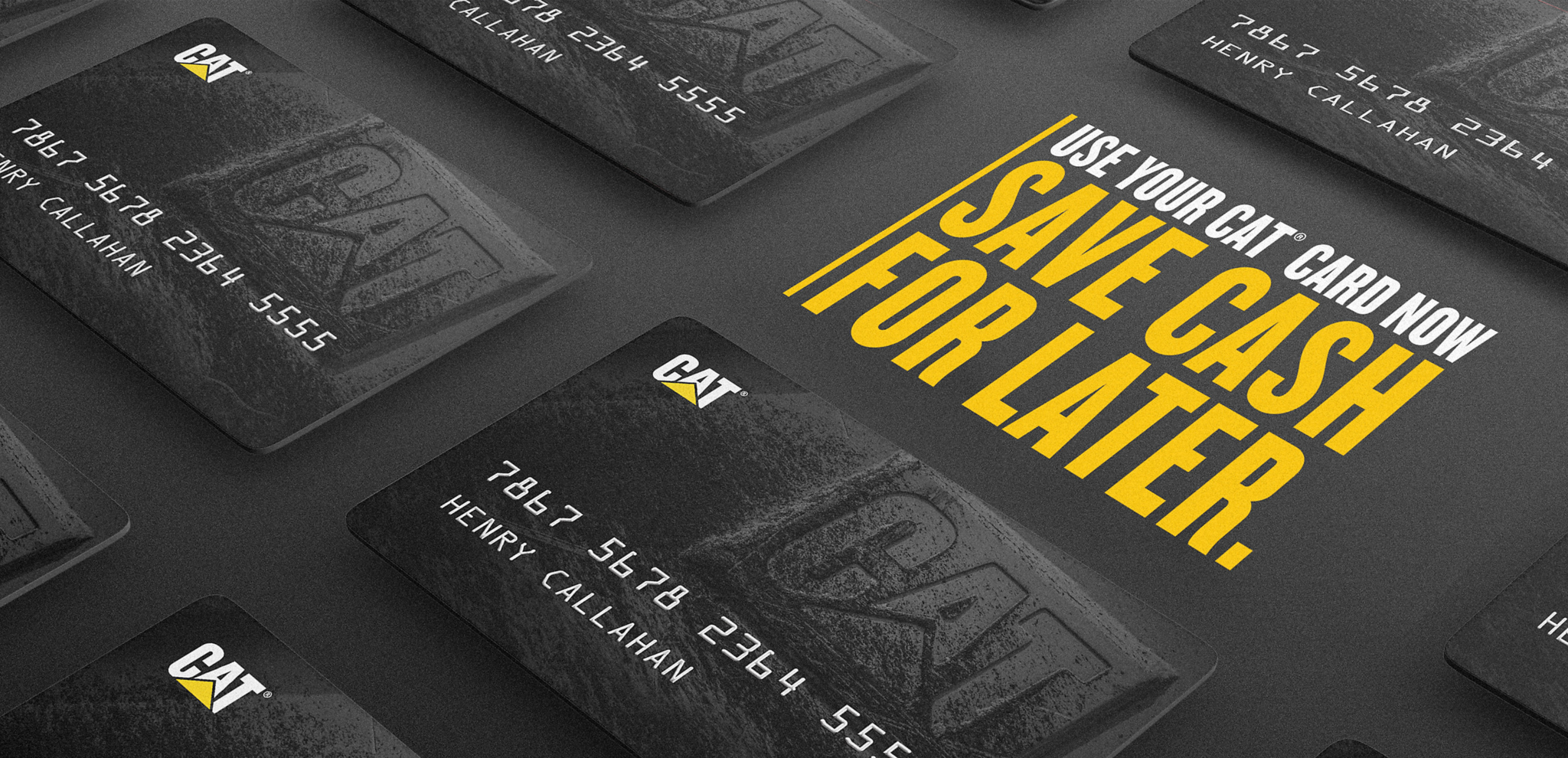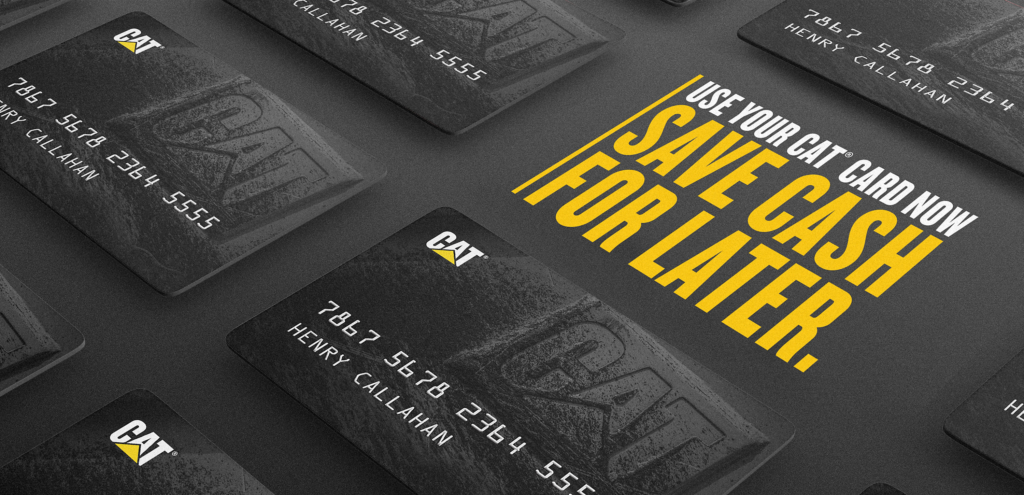 PUT IT ON YOUR CAT CARD: PARTS, SERVICE, REBUILDS AND MORE
Need a way to pay for parts, services, rentals, attachments and more wherever the job takes you? Use the Cat Card just like a credit card at participating Cat dealers and Cat Rental Stores. It's fast, convenient and flexible.
Ready to apply? Start the Cat Card credit application today. It takes only 5-7 minutes to apply.
---
WHAT CAN THE CAT CARD DO FOR ME?
Chances are, you've got multiple cards in your wallet already. Why add the Cat Card?
---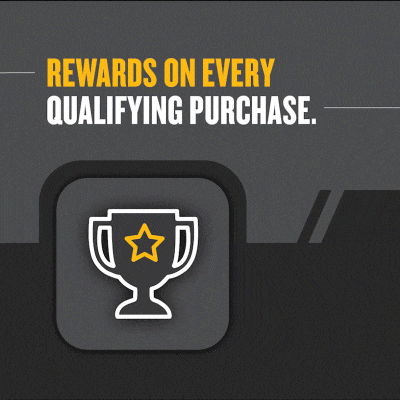 Did You Know? It Pays to Put It On Your Cat Card.
No annual fee, document fees or prepayment penalty
Flexible payment terms
Easy expense tracking by job
Easy online account management with MyCatFinancial
---
DISCOVER ALL THE WAYS YOU CAN EARN AND SPEND
CAT CARD® REWARDS.
The Cat Card is the smart way to get what you need to get the job done. Buy parts and pay for service. Purchase engines, work tools and attachments. Pay for a repair or rebuild. Rent equipment. Need extended protection or a Customer Value Agreement? You can put those on your Cat Card too.
Cat Card is accepted at all Cat dealerships in the U.S. and Canada, and you can also use it to shop on Parts.Cat.Com.

Ready to learn more? Get the details on how to earn, redeem and spend Cat Card Rewards.
HOW TO EARN AND SPEND CAT CARD REWARDS
---