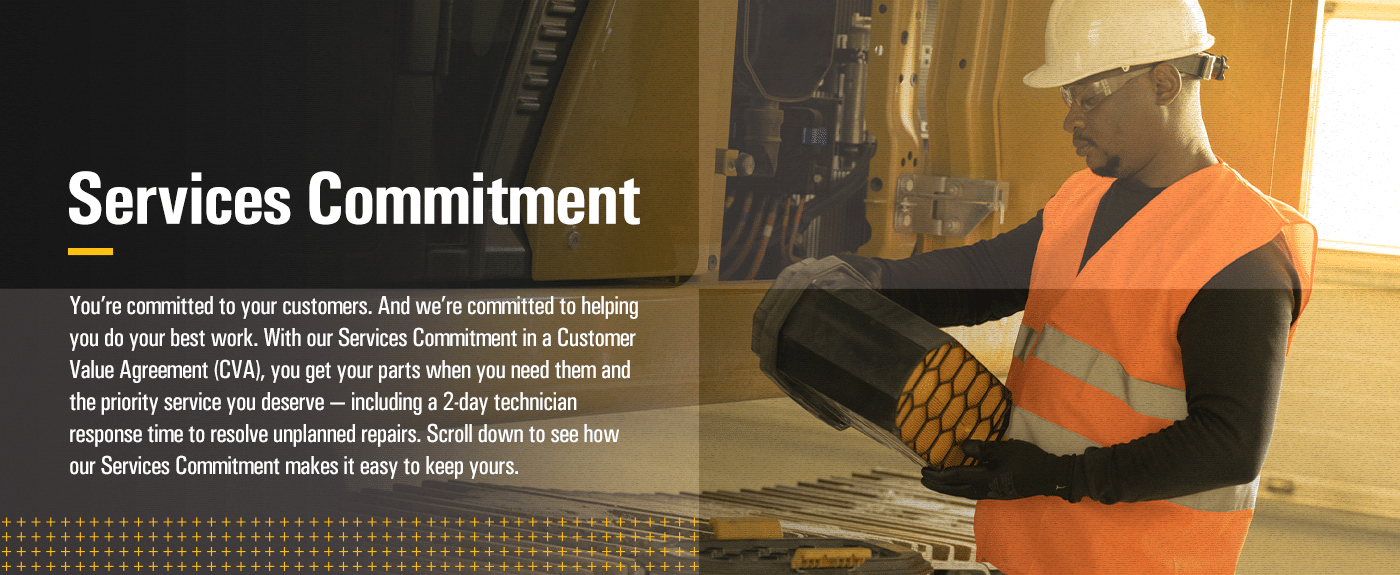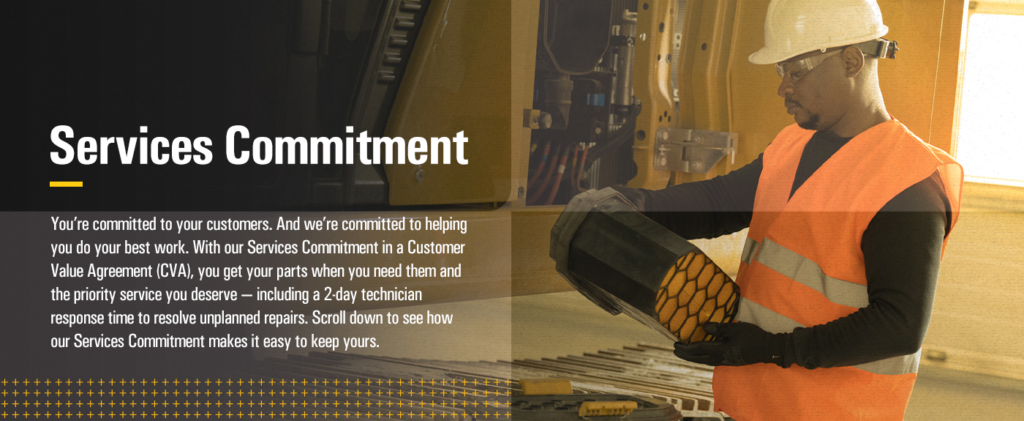 OUR SERVICES COMMITMENT MEANS PARTS AND TECHNICIAN AVAILABILITY
Parts when promised — or we pay. As part of our Services Commitment in a CVA, your maintenance and common repair parts will be available when you need them. If they're not, we'll help cover costs by giving you a Cat Prepaid Credit for the value of the late part up to $1,000*. Plus, we offer a 2-day technician response time to fix unplanned repairs, so you can get back to earning. Click the button below to see how it works or watch the video to learn more.
---
SEE WHY OUR SERVICES COMMITMENT MAKES THINGS SIMPLE FOR YOU
Things get complicated quickly if you can't get parts when you need them. Our Services Commitment makes things easy on you with parts availability and top-notch support. Check out this video to get the full scoop on everything our Services Commitment delivers for your operation.
---
*Services commitment is subject to maintenance parts only. Does not include any maintenance parts under supply constraints. For a full list of qualified parts, please reach out to your Parts & Service Representative. Does not include machines on Job Sit Solution contracts. Mining machines do not qualify. 48 hour response times are subject to business days and exclude weekends.