If you are looking to buy machinery and equipment from an auction or local dealer, determining which is more practical or helpful for your budget and applications can challenge. Buying used immediately offers the chance to lower a selling price for necessary tools, presenting the tough decision of where to fulfill these needs.
To help, you will find the potential advantages of auctions (and their disadvantages) as well as the benefits of buying dealer-owned, used equipment.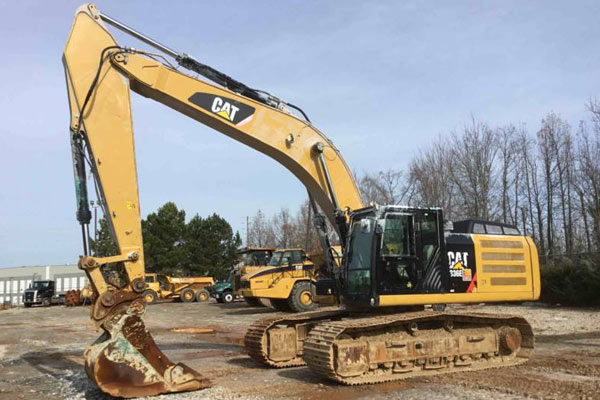 Auction Equipment and Its Limitations
Those who auction used equipment want to sell their machines quickly and without hassle. While you can research the items for sale before the actual selling event to see fair price information and the machine's specifications, an auction sells as-is. That means you have no possibility of returns, warranties, and any guarantees about the purchase's quality and longevity.
This might seem to leave a lot to chance, and it does, but some are attracted to the ability to set their own purchase price in a sense. There is not a long negotiating process, and many enjoy the competitive bidding process. Nonetheless, many dealers offer a smooth purchasing process, use a fair pricing model, and give customers a great experience.
Advantages of Buying from a Dealer
A local dealer provides the guarantees, returns, and warranties that auctioned equipment simply cannot. In addition to that, customers have the opportunity to experience and physically evaluate their potential purchase:
When there is no relationship with the auctioning seller, you might risk buying equipment from someone untrustworthy or deceptive. However, with a dealer, the commitment to customers and their experience means a better buying experience with more trust. Most used equipment is dealer-owned, and technicians will have serviced the machine to keep it in the best possible shape.
Buy Trusted, Used Equipment from Yancey
Yancey has the most extensive inventory of used, leading brand, and Caterpillar equipment in the state of Georgia. When selling these best-value machines, we help you find the right fit for your needs, industry, or profession.
You always know you are getting quality equipment to promise one of the most trusted new and used equipment dealers. Even if you need to recoup the money invested in old equipment and assets after some time, we can help you sell your equipment through our buyer network.
Get quality, used machines that have been thoroughly inspected, tested and reconditioned from our 14 locations in Atlanta, Columbus, Savannah, Calhoun, and more. Explore our certified equipment today.