Growing Your Fleet
Landscaping businesses need all the help they can get to build a competitive edge. This usually means pouring over every little expense and cost, finding ways to minimize it.
Loaders, excavators, generators and other tools aren't cheap, but they are essential to the everyday working of landscaping businesses. This mandates some quick and informed decisions about rental versus outright ownership of these machines.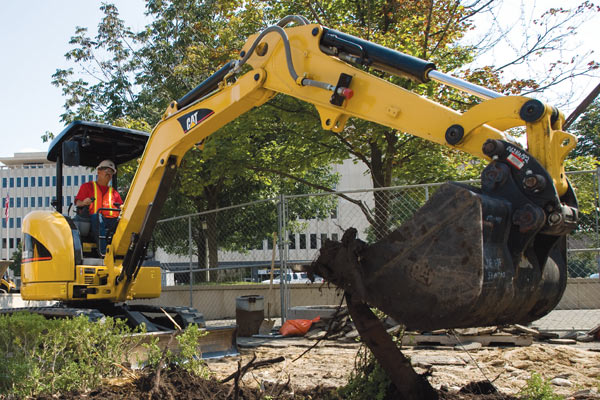 How to Decide Whether to Rent or Buy?
Here are some of the things you need to consider when deciding whether to rent or buy landscaping equipment.
How often will you use it? Consider your workload and if you can keep the machine running long enough to justify the cost-to-own. Equipment ownership can be beneficial as you can use it any time you want. Also, factor in the fact that if you go for the renting option, the rental provider might not have your equipment available when it's needed the most.
Where will you keep it? When working with a rental company, storage problems are not your concern. You'll simply return the machines at day's end. However, if you buy equipment, you need to make adequate arrangements to store the equipment properly as well as consider the associated costs.
What will regular upkeep and maintenance cost? Large equipment comes with operating and maintenance costs and other fees like government licensing. In contrast, when you choose to rent, you're not responsible for maintenance and upkeep costs. If there are any accidents or equipment failures during your renting period, the dealer or insurance will cover it and you'll have a new rental in no time.
What tax benefits are to be had with each option? Finally, you need to consider the possible tax implications of renting vs. buying equipment.
You can bill back or deduct your rental expenses as an annual business expense. However, buying landscaping equipment is a capital expense that you can't subtract from the respective year's expenses. You need to then depreciate or amortize the capital costs over the piece of equipment's useful life.
Benefits Of Renting Your Landscaping Equipment
Here are some reasons why renting might be the best option for your business:
You can organize and schedule the use of the same equipment for multiple purposes
It allows you to pass on the cost to the customer
Ideally, renting machines are best for working up than to buy your first equipment or grow your fleet
The dealer expects no maintenance costs
Renting equipment is also a great way to use it for specialty jobs that demand unique equipment that your company doesn't recurrently use
You can also rent the Work Tool Attachments with lots of options for the machines like mini excavators, compact wheel loaders, and track/wheel skid steer loaders
You can get the greatest and the latest equipment models
A great option if you have seasonal work
Benefits Of Owning Landscaping Equipment
Machine ownership equity – you can sell your equipment at any time to get back a portion or all of your investment
Depending on your landscaping equipment and your location, you can enjoy specific tax incentives
We suggest outright buying mini excavators, track and wheel skid steers, and compact wheel loaders due to their low operating cost
You can achieve higher profit margins due to flat-rate payments on a monthly basis on your machine. You know precisely the number of projects you need to pay for your machine
Because of the machine rebuilding capabilities in the cat equipment, you can update it with the latest technology
Operating A Mixed Rental & Owner Fleet
A Viable Option For Landscapers
The ideal option is to have a mix of owned and rental landscaping equipment. It presents your business with a worthwhile opportunity to manage your schedule and grow simultaneously.
The Yancey Advantage
You can buy and rent new/used equipment from Yancey – your one-stop-shop solution for machine-related needs. You'll have a competent sales representative who will walk you through the details and helps you make the right decision.
When you pair your owned equipment with a customer value agreement, you also get a flat rate for maintenance and parts on any machine that you own.
We offer specials and discount offers to members of the Georgia Green Industry Association (GGIA), Urban Ag Council (UAS), and the Landscape Management Network (LMN).
With more than 14 service, sales, and rental locations in the state of Georgia, we are only a call away to fulfill all your needs. We also have the most extensive inventory of used and new equipment in the state, so rest assured that you'll find whatever you are looking for with us.