The Versatile Cat CTL and MTL
Do your projects require the use of heavy equipment that's capable of navigating difficult terrain? A multi-terrain or compact track loader from Caterpillar® can go places that bigger, bulkier machines dare to travel. Yancey Bros. Co. offers a complete selection of new Cat® compact track loaders and multi-terrain loaders for sale to companies in Macon and throughout Georgia.
Cat loaders are built to provide many years of reliable service in even the most treacherous environments. You can expect nothing less from the world's undisputed heavy equipment leader.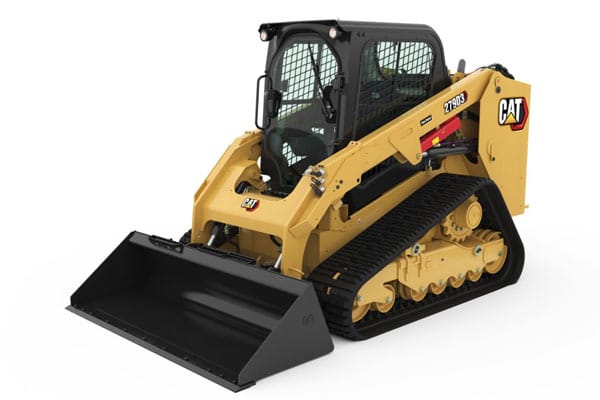 COMPACT TRACK LOADERS
Use a Cat compact loader in any working environment where underfoot conditions make it impractical to operate a heavier machine. Designed to be both portable and powerful, Cat compact track loaders are built for speed, traction, flotation, easy loading and a number of other important advantages. The current lineup of new compact track loaders for sale from Yancey Bros. Co. includes the 73 horsepower 259D, the 106 horsepower 299D XHP and several affordable models in between.
MULTI TERRAIN LOADERS
Specially built for use in areas with low ground pressures, Cat multi-terrain loaders maintain ride quality and lifting capabilities in even the most difficult situations. An excellent choice for forestry, material handling and any other industry in which operators must contend with variable ground conditions, the newest Cat multi-terrain loaders are only available for sale in Georgia from Yancey.
SERVICING EVERYTHING WE SELL SINCE 1914
Yancey has been providing cost-effective equipment solutions for Georgia companies for more than a century. When you buy compact track loaders or multi-terrain loaders from us, you'll get the benefit of a full-service heavy equipment dealer that stands behind every machine we sell.
An investment in a new Cat multi-terrain or compact track loader is one that will contribute to the overall productivity of your fleet for years to come. Key to this is preventative maintenance from a team of technicians that knows Cat equipment. As the company's only authorized dealer in Georgia, when you buy a multi-terrain loader from Macon's Yancey Bros. Co., you can count on support that lives up to the high standards you expect from the Cat brand.
In addition to preventative maintenance, you'll receive a variety of other valuable services when you buy a compact track loader or multi-terrain loader from Yancey. We can handle everything from minor repair work to major jobs, such as complete engine overhauls and hydraulic component rebuilds. Total maintenance and repair contracts are also available, which provide customized service solutions and substantial savings over time. To learn more about all available service options, contact the Product Support Manager at the Yancey facility nearest you.
ARE YOU READY TO BUY A MULTI TERRAIN LOADER OR COMPACT TRACK LOADER IN GA?
We invite you to stop by for a closer look at our complete line of state-of-the-art Cat compact track and multi-terrain loaders. Our knowledgeable sales representatives will be happy to help you choose the right machine for your needs. We'll also assist you in exploring the wide range of available financing options.
To find out more about what we can do for you or for more information about buying a compact loader or multi-terrain loader, contact Yancey today.