A standard generator can standby for 10,000 up to 30,000 hours with proper maintenance and service. Nevertheless, many companies and teams do not service or maintain their standby generators because they operate on a standby basis.
They don't realize that investing in maintenance and service could help them keep a generator running for 20 to 30 years. That means significant savings and an impressive lifecycle for your investment in a standby generator.
Here are even more benefits you can see from properly maintaining and servicing your standby generator so that you're not stuck in an expensive blackout or a dangerous situation the next time it's supposed to power on without a hitch!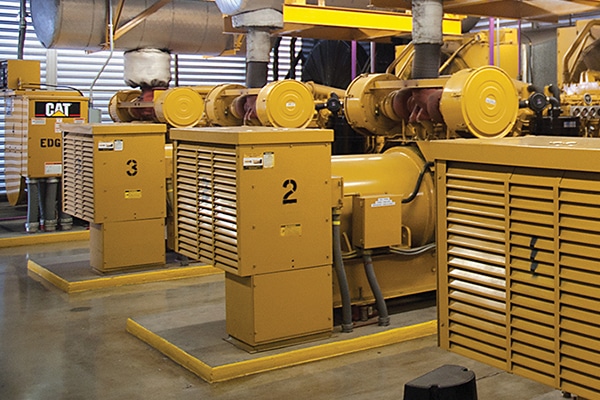 1) Dependable Reliability
The primary reason you want to maintain your generator is that servicing it regularly will mean that it will fire up at the right, critical time. When you need it most, the last thing your job needs is a dark age in which you must invest in a completely new generator or reactive, expensive emergency service.
Yancey Power Systems does offer 24/7 on-call field service to its clients, but you can often save money by letting one of their more than 30 dedicated and electric power-generation field technicians inspect your generator on-site and make recommendations for maintenance that needs to be done.
2) Increased Efficiency
As mentioned, you can increase the efficiency and longevity of your generator through cyclical maintenance that spells preparedness. You can maximize the lifetime value of your generator by hiring factory-certified generator service technicians.
In addition to that, your job or building will never suffer a complete halt in activity and productivity that will drain resources, time, money, and energy. Whatever your generator needs for maximum efficiency can be offered through Yancey Power Systems that houses 96 percent of all the necessary parts in its massive 170,000 square foot warehouse with over $1.6 million in inventory.
3) Failure Prevention
Standby generator failure is the ultimate form of inconvenience and tragedy for organizations and companies that rely on consistent, dependable power for their operations. Countless hours and days are lost to generator failure that could be completely avoided by the right plan and preparation.
In particular, fuel problems are the leading cause of generator failures which trained specialists and technicians are poised to address on-site. The Yancey team of technicians is exceptional at helping clients to avoid power failure even in high-stakes, emergency situations. We also have a dedicated team to perform fuel analysis on your equipment or fuel tanks.
4) Early Diagnosis
To prevent long-term problems and defects in power generation, early diagnosis is possible through a trusted team in expert field service. Yancey can diagnose and treat any issue with your standby generator before it becomes a catastrophic issue on your work site or for your organization.
And, Yancey offers a single point of accountability, meaning that if your generator ever experiences outage or malfunction, you know exactly who to come to for 24/7 service and maintenance.
5) Expert Availability
Few companies can offer consistent and constant availability for maintenance and service of your standby generators. However, Yancey Power Systems has the largest team of Electrical Power Generation (EPG) technicians in all of Georgia. Their ability to provide service and remain available to clients onsite is unparalleled.
In addition, the speed and swiftness with which Yancey can offer all the required parts for your standby generator to remain unmatched in the state of Georgia. Yancey can handle more than Cat® gensets, including:
Waukesha
Detroit
Cummins
MTU
Hi-Tech
Kohler
Generac
Mitsubishi, and more
Maximize The Life of Your Standby Generator with Yancey
Yancey offers Customer Value Agreements (CVA) that protect customers with the most convenient and affordable way to access Yancey parts, service, and technicians. For each client, a custom agreement is forged to fit the needs of your fleet in all aspects of repair, parts, maintenance, and budget.
You can enroll in a CVA without any requirements. All the costs of the agreement are based on the individual assessment of your machinery and equipment. Yancey then simply forecasts your needs into a flat monthly fee.
Contact Yancey Power Systems today to easily access inspection, maintenance, repair, diagnostics, intelligence, and more.