Air Compressor Repair in Georgia
We repair air compressors, provide replacement parts, and can schedule preventive maintenance to keep your machines operating at their full potential.
Have an air compressor that is lagging on startup, has a leak, or randomly shuts down, or there is a noticeable reduction in pressure? Yancey Power will come out and take care of it! Whether you need replacement parts or a major overhaul, our technicians have experience troubleshooting any compressed air problems.
We can also determine if your compressed air equipment needs to be rebuilt.
Rebuilds include:
Disassembly and Inspection
Clean, Repair and Recondition
Add New Bearings, Seals and Gaskets
Reassembly and Paint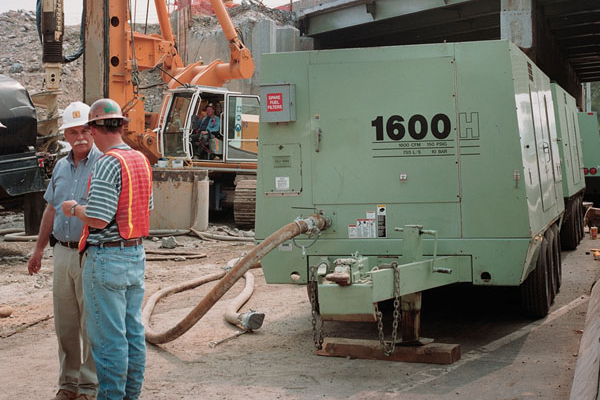 Emergency Repairs
Emergency repairs are needed when you least expect them, and we're here for you. Yancey Power provides 24/7 emergency compressed air equipment repairs, we can reduce your downtime, and we can bring you a rental machine to use while yours is being repaired.
Oil Analysis for Air Compressors
Not checking your oil could leave your machine in critical condition. Oil analysis can extend the life of your air compressor because it ensures that the continuous heat, oxygen and water exposure isn't breaking down the lubricant and damaging your compressor. Our lab in Austell, Georgia will give you your test results and will help you determine the next steps for your machine.