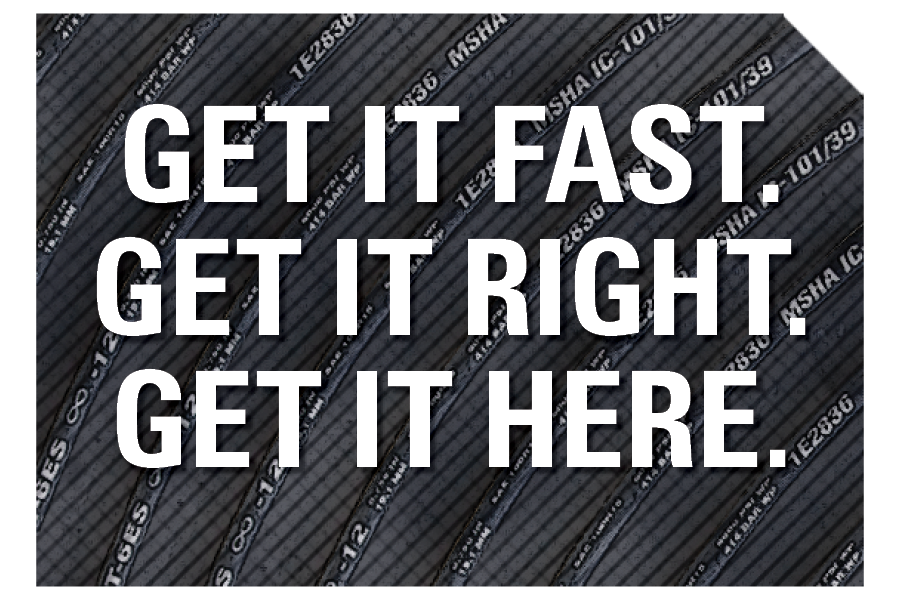 20% OFF HOSE ASSEMBLIES
WITH PROMO CODE HOSE20
Valid through 12/31/23 while supplies last.
Did you Know?
You can quickly order Cat hose assemblies by scanning the QR code on the hose.
---
Why choose Cat Hose & Couplings?
Cat Hose & Couplings are designed to work together as a matched system. This is the only way to achieve a reliable connection that helps optimise hydraulic system safety and dependability. Whether you need a do-it-myself solution or fast turnaround from our workshop or mobile repair service, we're here to keep you moving.

Dependable Design
Cat hose assembly products and tooling are ultra durable, flexible and designed to work together as a coordinated system in the most challenging conditions, and on non-Cat equipment.
Built to Last
All hoses are not made the same. To give you maximum dependability, ours are built better, with cutting-edge machinery and unrivalled quality control for absolute precision, strength and durability.
Rigorous Testing
Downtime is your enemy. Beat it with Cat. We test every component far beyond industry standards. Just one example: abrasion is the leading cause
of hose failure, but Cat hoses are 20 times more abrasion resistant than industry standard – helping
you win the battle against downtime.
Unmatched Expertise
Let our knowledge work to your advantage.
Cat build over fifty years of hydraulic experience and innovation into every product.
Mixed Fleet
Your whole fleet can benefit. Whatever machines you're running – Cat or otherwise – our superior hose and couplings are built to fit, built to last and built to keep every fleet running longer.