BOGO CAT® ATTACHMENT DEALS
Maximize machine functionality and take advantage of these attachment deals with your purchase of qualifying Compact Track Loaders or Mini Excavators!
Buy one of these attachments:
Compaction Plates
Landscape Rake
Hydraulic Angle Broom
Power Box Rake
Trenchers
Augers
Stump Grinders
Standard Dozer Blade
Get one free GP Bucket,  Ripper, or Forks
Buy one of these attachments:
Brushcutters
Mulchers
Smart Dozer Blade
Hammers
Box Blade
Get one free GP Bucket,  Ripper, or Forks
PLUS a $3,000 Yancey Gift Card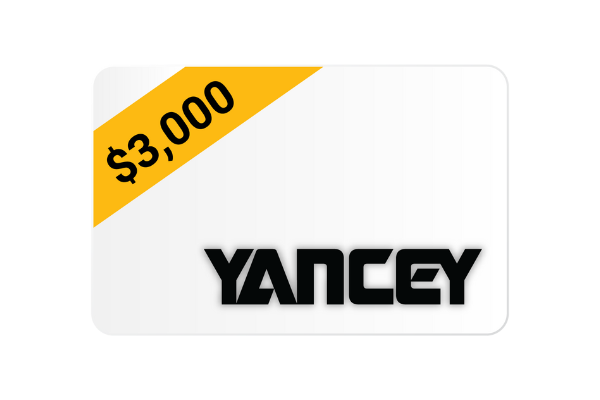 New machine purchase required for offer eligibility. See terms and conditions for more details.
Eligible Compact Track Loader models: 259-299
Eligible Mini Excavator models: 304-310
Choose from 50+ attachment part numbers eligible for this program, contact us for more details on the specific attachment models included
Offer valid from July 1, 2022 – December 30, 2022 on new Cat Compact Track Loader (259-299) and Mini Excavator (304-310) machine purchases at Yancey Bros. Co., prior purchases are not eligible and machine must invoice by December 30, 2022 to qualify. Offer excludes certain attachment models – contact us for details on the 50+ attachments eligible for this program. GP buckets exceeding 36" are not eligible. Offer is subject to availability and additional terms and conditions may apply. Governmental, national, and corporate customers are not eligible. © 2022 Caterpillar. All Rights Reserved.